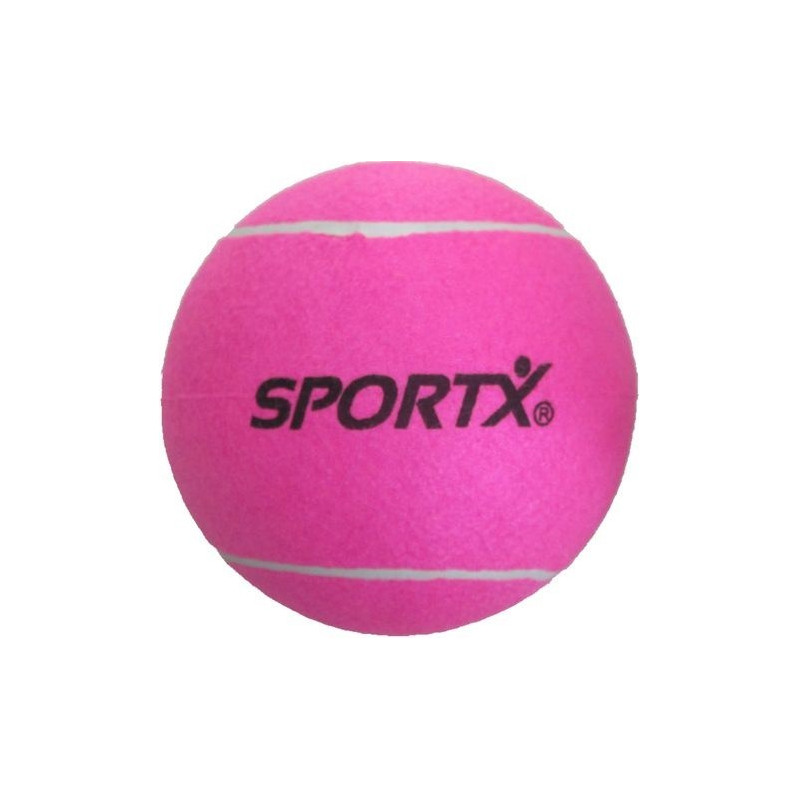  
SportX Jumbo tennisbal XL - 22 CM pink
SportX Jumbo XL (Extra large) pink tennis ball has a diameter of no less than 22 cm. Super fun to play with.
- About the same size as a football. You can also play well with it.
- Also bounces incredibly well on the grass. a game of basketball recommended.
- Light weight. (not too bad that the ball rolls away due to the wind)
- Take to the beach or swimming pool.
Our experience is super. We wish you a lot of fun
Normal tennis ball: ø 6 cm
SportX Jumbo L: ø 13 cm
SportX Jumbo XL:: ø 22 cm