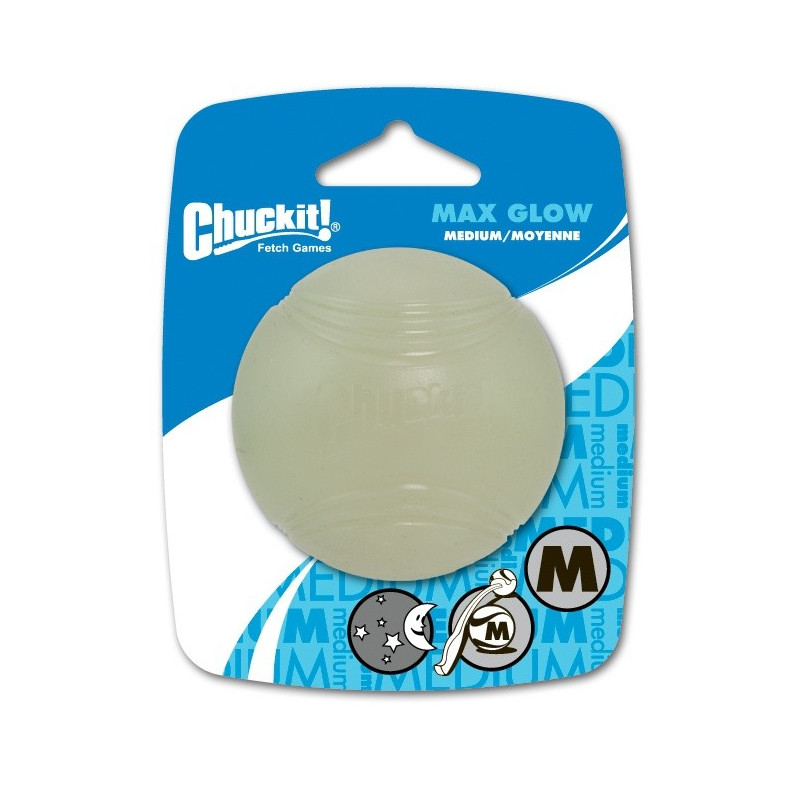  
Chuckit Glow in the dark bal (medium)
Ball that bounces perfectly and is super durable.
Gives light in the dark / dusk and is very easy to clean.
- No Batteries required
- Approx. 30 minutes of light in the dark
- Short charging time: 3 -5 minutes
Size of the ball: medium (ø 6 cm)
Size of a tennis ball is ø 6 cm
payment options: IDEAL, Paypal Creditcard, MisterCash, SOFORTBanking of Bank transfer.

Deliver all over Europe. (incl. Track & trace)

Return policy (not happy, money back ..)
Chuckit Max Glow Ball
The Max Glow Ball from Chuckit ensures that you can play with your dog even in the evenings. The bouncing ball gives light in the dark. Ideal for when it starts to get dark outside. Your dog will love it! The ball is also very easy to clean.
Tip! Make sure that the ball receives at least 5 minutes of light for a maximum glow.